jazzypom.livejournal.com posting in

ontd_football
NewsEuropa League results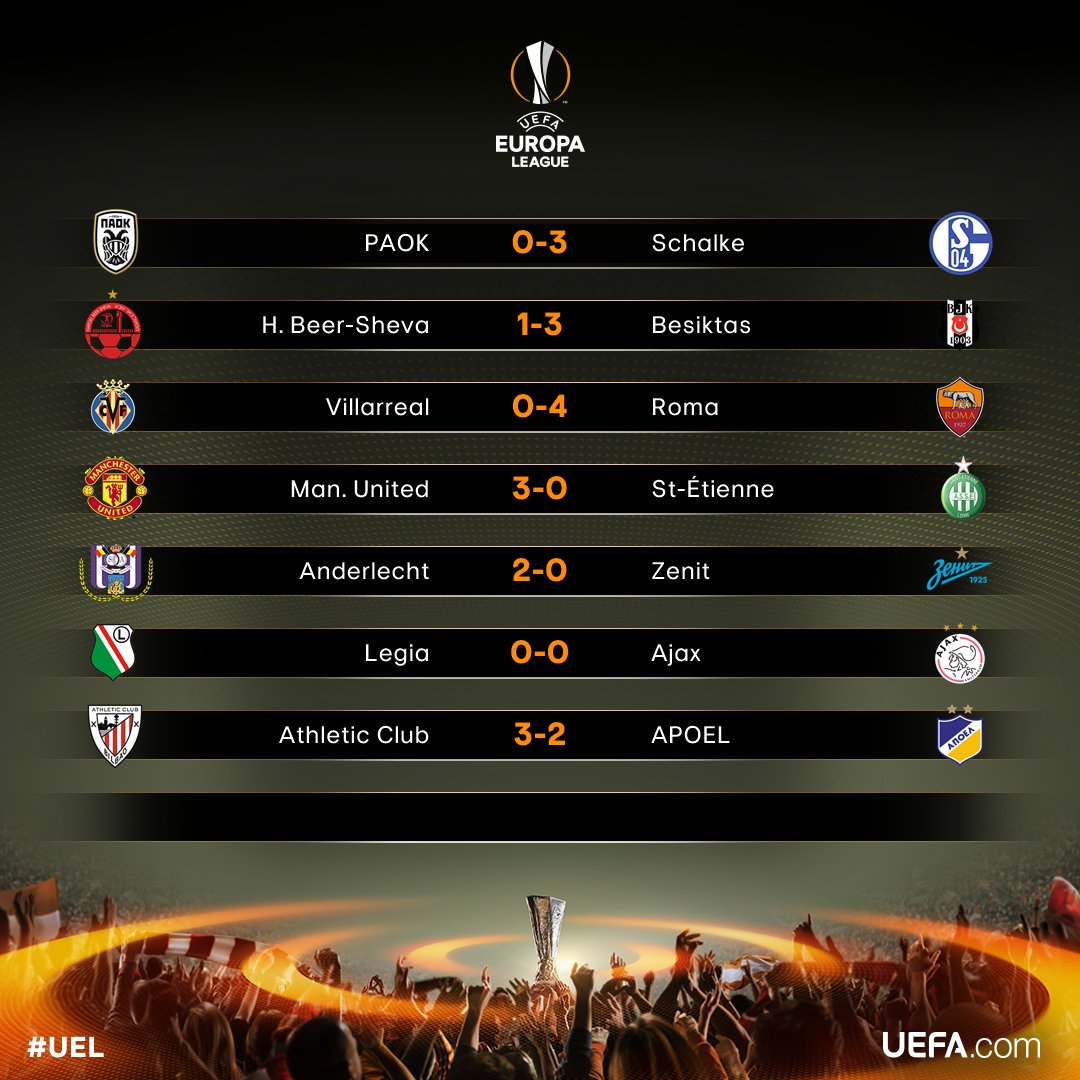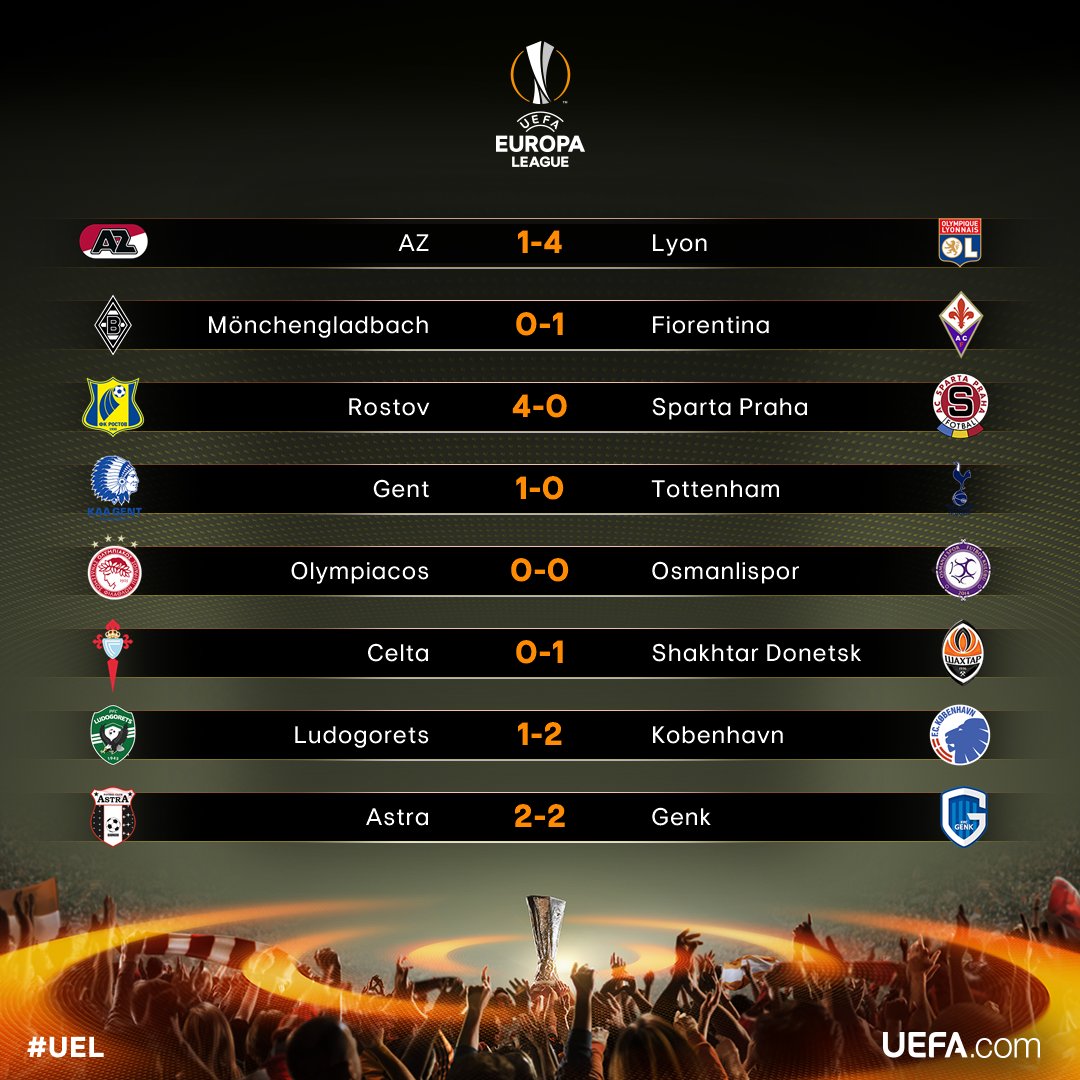 Europa results. Mixed night for English teams.
Social Media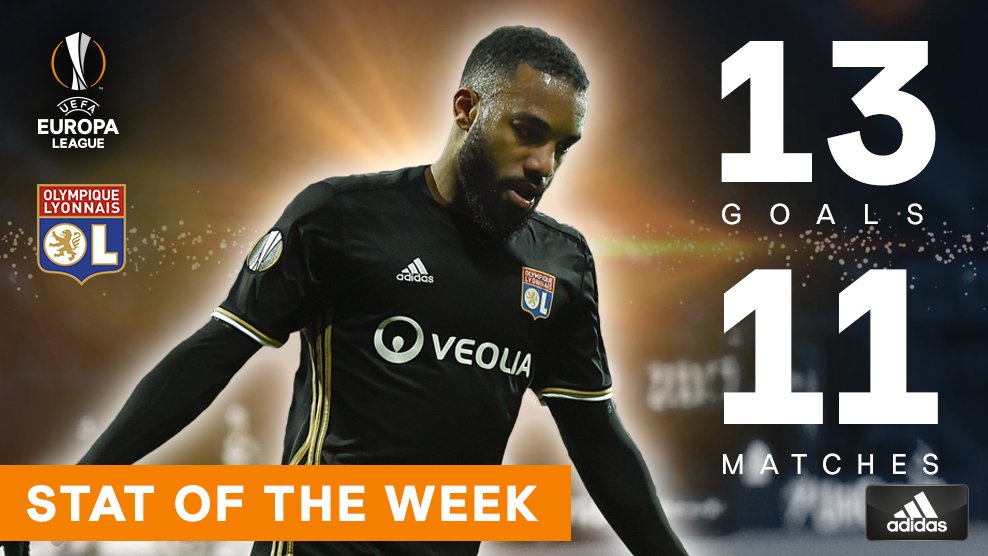 Yes Lacazette!
Sorry guys, I can't find much pictures of the matches (Europa League isn't like, Champions League saturation over here)so I'm trying experiments with various twitter posts to bring the flavour of Europa to the post. The EUFA Europa League account on twitter makes the coverage fun and engaging
Gent 1- 0 Tottenham Hotspur
Spurs have it all to do now... at Wembley!
The only highlight of the match, tbh. Spurs were sloppy
Manchester United 3- 0 St Etienne
Zlatan got a hattrick
Pogba played against Pogba in the match. One is Paul Pogba, £100m midfielder, face of Adidas and Manchester United. The other is a defender for St Etienne
I see the resemblance
Wait, Pogba wears braces? Wow, didn't knowOP: Done! My fingers have chilblains on them and it's hard to type. Any news to share, share here! If FFF isn't posted *nudges mod* you can use this as an FFF post too, because I miss it!